International Students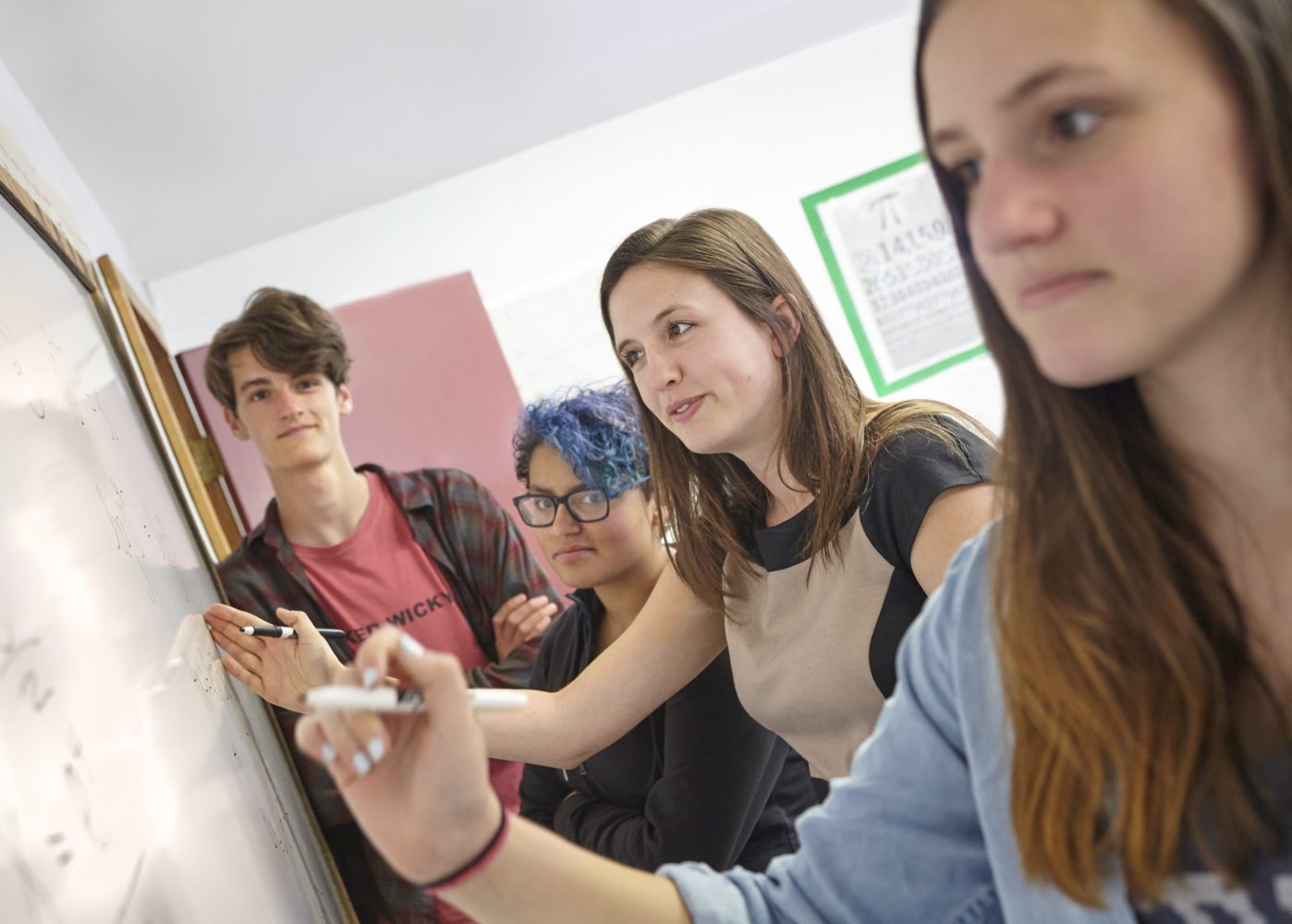 Welcome – Bienvenue – ¡Bienvenido! – Willkommen – 欢迎
L'ACADÉMIE EN BREF
LA ACADEMIA A SIMPLE VISTA
DIE AKADEMIE IN DER ÜBERSICHT
学院简介
Interested in studying in the United States? Is your goal to experience a year abroad full of new cross-cultural experiences or to prepare for admission to a prestigious American college? In either case, The Academy at Charlemont can provide you with an excellent, well-rounded educational experience! We are located in the bucolic hills of Western Massachusetts. Clean air, beautiful forests and wide meadows along the Deerfield River invite outdoor enjoyment. Every year we welcome a small number of international students to campus. In recent years, they have hailed from Ghana, Spain, France, Belgium, Germany, Holland, Thailand, China, and South Korea.
Check out our rigorous Academic Program full of project-based learning classes based on The Academy's cherished commitment to a broad and balanced classical education, our Athletics Program where we hone our physical skills and practice teamwork and sportsmanship, our extensive Arts and Music courses taught by accomplished local artists in their specialty fields, and last, but not least, our strong College Admissions Record. You will see that our small school provides amazing opportunities for student leadership, a respectful and tolerant learning atmosphere and strong personal growth. We are proud to live by our Honor Code. All of this takes place in a community that is small enough for each student to be seen and heard, and individually supported by welcoming, friendly students and accomplished teachers in a caring yet academically challenging environment. Don't miss out and come take a closer look. We think you will like what you will find…
For further information, please contact our admissions office.
The video below offers two firsthand accounts from Chinese students who have studied at The Academy.
About Our International Program
Each year we welcome a very small number of international students to campus from around the world. We intentionally keep this number small because we want our international students to feel connected and part of the community and get a very individual experience. Our goal is to engage with and learn from each other, as we study, work, celebrate and grow together and learn to get along with each other on the basis of mutual respect and tolerance even if we come from vastly different corners of the globe. You will be asked to share your own culture with the Academy community and to learn our ways as well. The Academy's Cultural Exchange Council is just one forum for interested domestic and international students to engage with each other. You are invited to join and help us bring our worlds together in fun and informative cultural presentations to the Academy community.