Community Reflections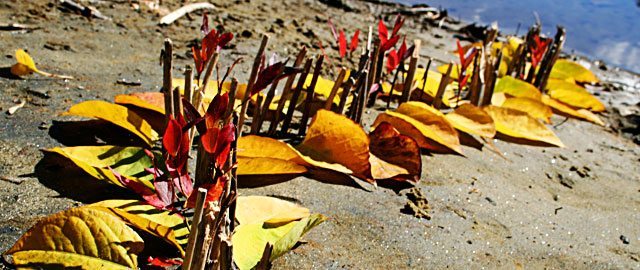 Students, parents, alumni and faculty members love The Academy. Here's why.
Many aspects of life at The Academy are unique. In particular, I have appreciated the emphasis on student growth where the expectation is that students actively develop intellectually, socially, and emotionally with the help of a tight-knit community. One consequence of that is that how we view individuals is not static. Although both students and faculty have past experiences with each other that inform their interactions today we allow room for growth which fosters mutual understanding. This ties into one of my other favorite characteristics of The Academy – students are not just one thing. They are not just the drama kid or the budding mathematician but the small community gives students a chance to be multidimensional, exploring new interests and aspects of themselves hitherto unprobed.
I'm still endlessly grateful for the education and opportunities that you gave my children. They both have found success and a lifelong dedication to learning that could only have come from the academic nurturing and scale of The Academy.
Roman philosopher and playwright Seneca the Younger has this to say about the learning process: Homines, dum docent, discunt—"While men teach, they learn." This mutual growth is part of what attracts me to teaching, and it is this spirit that I have found in abundance at The Academy. I find it in questions that stretch my knowledge and challenge my powers of expression, in hallway conversations about music or magic or international relations, in colleagues who entertain my scattered questions. Students here have a unique chance to share their knowledge and passions—from mythology to medicine to 20th century literature to art—and this enriching of our common education through the contributions of all members is, for me, a defining feature of our community.
Just as significant and meaningful as my academic growth is the social growth I experienced during my five years at Charlemont. I was encouraged to be dedicated, playful, curious, and thoughtful both socially and academically, and these characteristics have carried through, continuing to inform my day-to-day and long-term habits—particularly in terms of my career. I now have the job of my dreams, and I feel a great deal of appreciation to The Academy at Charlemont for helping me build a foundation of social and intellectual preparedness.
In such a small and genuinely nurturing community, it's easy to find your voice. And later, armed with a terrific education, it's just as easy to continue using that voice after graduation. Now that I'm a litigation associate at a global law firm, I can honestly say that our Latin classes were useful!  Even before I knew the technical particulars, I had a general idea of what a subpoena "duces tecum" was, and what it meant when a judge did something "sua sponte."
One thing I love about teaching is that no two days are the same. The Academy brings me wonderful surprises every day. One day a student prepared mate (tea) for our Spanish class to accompany her presentation. In another Spanish class, I found that one student was reading a Balzac novel (in English) for fun and we discussed the French author's style. When I proposed studying Victor Hugo's classic novel, "Notre-Dame de Paris", by viewing the French musical based on it, my students of French were willing to try it then fell in love with several of the songs. They impressed me with their knowledge of architecture and history. I especially enjoy learning from my students and have received articles, photos, and links to share in class. I could go on and on about all the everyday special moments that make me so happy to be teaching at The Academy at Charlemont!
Always after biannual parent/teacher conferences at The Academy, we feel grateful for the teachers' insights and support and our commitment to the school is highly reinforced. As a parent, it's easy to reach out to teachers for any concern or question, but we have also found that our daughters feel comfortable going to the teachers themselves about issues big and small.
Without the passionate teachers from The Academy I would have never picked up a video camera or have had the courage to follow my passion for skiing.  Now it is what I do for a living and because The Academy helped to provide me with film knowledge, I can now portray the feeling I have for skiing through my ski films for the younger generation.
All of us––students, teachers, staff––expect a great deal from one another, and hold each other to expectations that sound lofty, but, upon further examination, are quite simple. At The Academy, community engagement and responsibility are not abstract concepts (or worse, empty platitudes); they are practiced every day. I like to think of The Academy as a social experiment: what can happen when, to paraphrase David Foster Wallace, people truly care about others, and sacrifice for them, over and over, in myriad petty little ways, every day? It's a remarkable thing to witness, and even more remarkable to participate.
The Academy taught me to have the courage to approach things in a different way.
The Academy has been a home away from home for our kids. Their strengths are recognized and applauded; it is a safe environment where they can be themselves and be supported to be their best. The students engage each other and adults with confidence and joy.
What I value the most about my Academy experience was the expectation of excellence by the teachers and school culture.  We were there to be challenged, to work hard, and to be exposed to a wide range of interesting, in-depth material and new ways of looking at things. … My foundation in critical thinking, writing ability, and school skills—research, note-taking, test preparation, everything—is all from The Academy.  The Honor Code and the constant dialogue about the value of citizenship, community, and being a part of something larger than one's self remain front and center in my daily life.  Professionally, much of what I learned and experienced at The Academy plays into my own teaching.
It's never too early to expect more of teenagers and trust them with important responsibilities.  A ninth grader charged with setting a positive example for her younger JV teammates learns to value her own instincts.  In turn, younger students learn to trust the support and leadership of their older peers. The Academy asks you to test your limits. The voice you discover is its own reward."
Community responsibility. Ethical awareness. Civic enthusiasm. These are the enduring reasons I support The Academy. I am truly grateful to the place that imparted these essential values to me.
Academically, the excellent preparation I received in writing and math has been particularly valuable. Outside the classroom, interacting in the intimate environment of The Academy community gave me skills in communication and small group problem solving that continue to serve me well in both my studies and my life.
At The Academy, though social groups inevitably form, no one is confined to a certain clique or self-identifying interest; rather, they have friends from sports teams, friends from their grade, their team, their music or art class. The Academy's greatest strength, in my opinion, is that it not only accepts but encourages individuality and pursuit of what each student truly cares about.
That my son Isaiah is now a devoted and successful teacher of K-1 Math and Science in an inner-city public charter school in Atlanta is due in great measure to the support and inspiration he found in his teachers and classmates at The Academy. Bless you all!
I didn't finish high school at The Academy, but I sure wish I had stayed. It's the best school I have ever attended: the best faculty; highly developed student-teacher relationships; motivated, creative, kind student body – The Academy has it all! It always felt like a big happy family and my Academy friends are still closely connected.
Teaching at The Academy has been truly inspirational, and it's largely the students here who have made it so. Academy students possess remarkable creativity, intellectual curiosity, a willingness to pursue lines of inquiry as far as possible, and are dedicated to fostering a supportive and inclusive community. I have come to expect a great deal from the students in my classes, and am continuously impressed with their work. This has allowed me to give them more autonomy in the classroom- more freedom to improvise, explore ideas with scientific creativity, and direct the focus of their studies. Their hard work is infused with good humor and appreciation for one another's ideas. It's a joy to behold, and I feel like I'm part of something great.
My husband and I both graduated from Reed College—and from the Honor Code to Latin to athletics to senior projects, I was immediately struck by how much The Academy reminded me of Reed (in fact, the Head of School had a Reed poster on the wall in his office when we first visited). My adolescent daughters are amazingly happy, confident, motivated and fulfilled, at a time in their lives when I'm acutely aware that it could be otherwise. I went from a sixth grader who had to be painfully dragged out of bed every morning, to a seventh grader who woke me up every morning with a smile and hot cup of coffee. It's like sending my kids to this amazing liberal arts college, only they're in middle and high school.
As Howard Gardner writes, "One can be progressive while also espousing traditional educational goals and calling for the highest standards of work, achievement, and behavior." For me, this perfectly captures the Academy education.
At other schools, not every kid is eager to be there.  There are great students at any school but part of what amazed me in coming to The Academy is that everyone wants to be at school. Everyone wants to be in the classroom learning, no one wants to miss a day because all the students love being at The Academy. The amount of student participation is hard to find elsewhere.
Born and raised in Germany, I try to bring my own experience of living outside my native culture and language community as a daily example of what communication in a foreign language is all about. Having been made to feel welcome and accepted myself at The Academy gives me a strong desire to "give back" to the community with the talents and experiences that I can bring to the table.
While the subject matter that I love teaching – the fundamentals of the French language – doesn't seem to change all that much over time with its basic grammar structures and situation-based vocabulary, I have had to challenge myself to find forever new ways of teaching these concepts in order to truly reach the particular students sitting in my classroom. Additionally, the fact that The Academy trusts its teachers to identify and successfully teach "worthy topics" in the ways that we as teachers choose, is fantastic and allows me to choose topics of enduring value near and dear to my heart such as the German occupation of France during WW2, the persecution of Jews as it presented in France, and the value of the Allied invasion of Normandy to liberate Europe, Impressionism and cultures of Francophone countries.
I also appreciate that our little school is small only in size, but not in its aspirations as it does mighty things in the realm of honoring each student's voice, allowing them room to learn from their mistakes and take responsibility. Allowing students to experiment in this way can be messy, but it is ultimately a gift from the Academy community to each of us so that we – adults and kids alike – can grow as responsible individuals.
My participation in athletics was an essential component in my experience at The Academy, and I did mature and grow as an athlete and individual because I had the opportunity to play team sports in an environment that was comfortable for me. Had the foundations of this program not been inspired with the simultaneously challenging and open-armed spirit that carries through many facets of The Academy, I most likely would not have participated in competitive athletics altogether.
One of the things that I appreciate most about The Academy is the opportunity to create a senior project, a truly individualized, year-long academic project on a topic of choice. The unique opportunity to dedicate time and energy to a project of one's own design and interest provides a medium for finding one's true passions unlike anything else I have experienced.