Our Lunch Program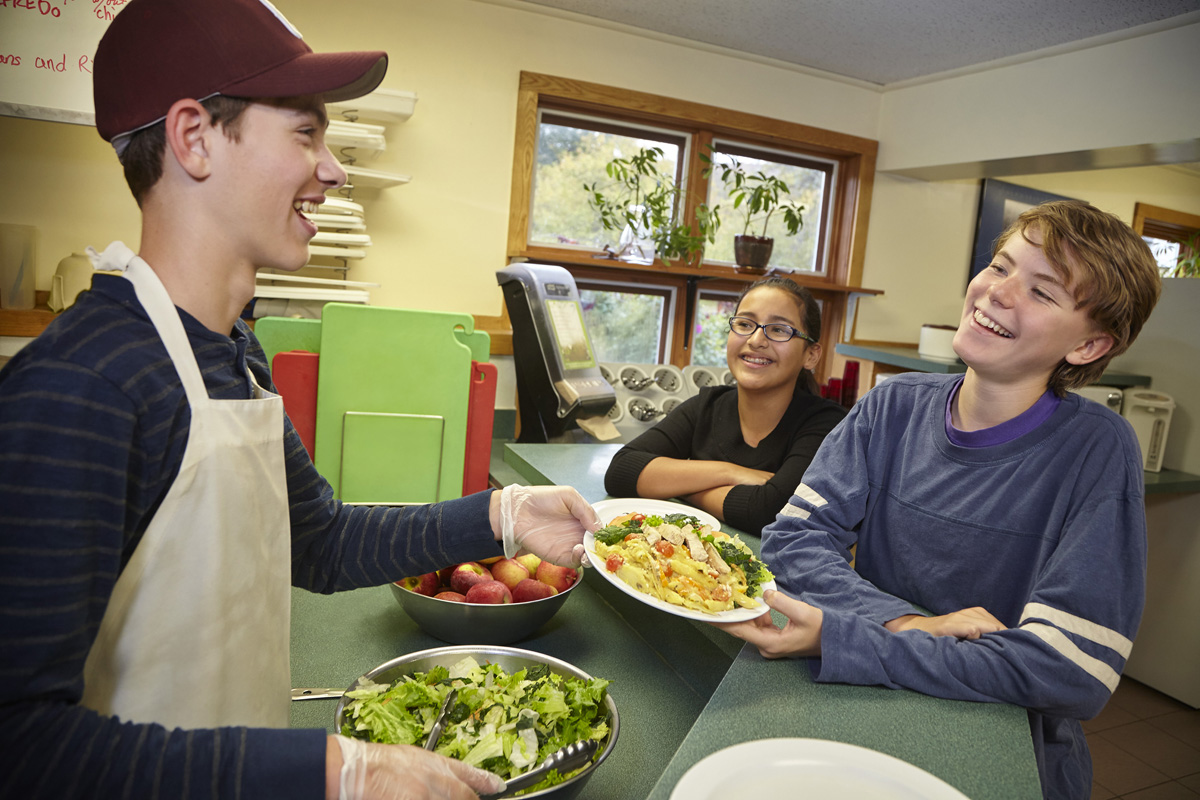 The Honey Bear Hut, our kitchen, initially housed a complete food service program begun by an enterprising founding student and named for his family dog ("Honey Bear"). The HBH was then managed for many years by a state-certified professional chef, and staffed by teams of volunteer students and teachers. The HBH is now the happy home of Willow Tree Food who provides exciting food choices for Academy families. The goal is to provide healthy, nutritious, appealing, locally sourced (where possible) meals, with low environmental impact.
Academy student groups will continue to take responsibility for helping to prepare, serve, and clean up lunch, preserving the familial feel of the lunch hour. Student groups are able to earn funds for their activities or charities that match their interests through work as well as the sale of homemade desserts. Students also raise some of the vegetables and greens served in the HBH in raised beds on our campus.
To order lunch, students sign up immediately after Morning Meeting each day, for that day's lunch only.  Families may also choose to order lunch in advance for regularly scheduled days, by completing and returning this form to the Business Office.  There will be a limited number of lunches available for students who forget to sign up.