Exploring the World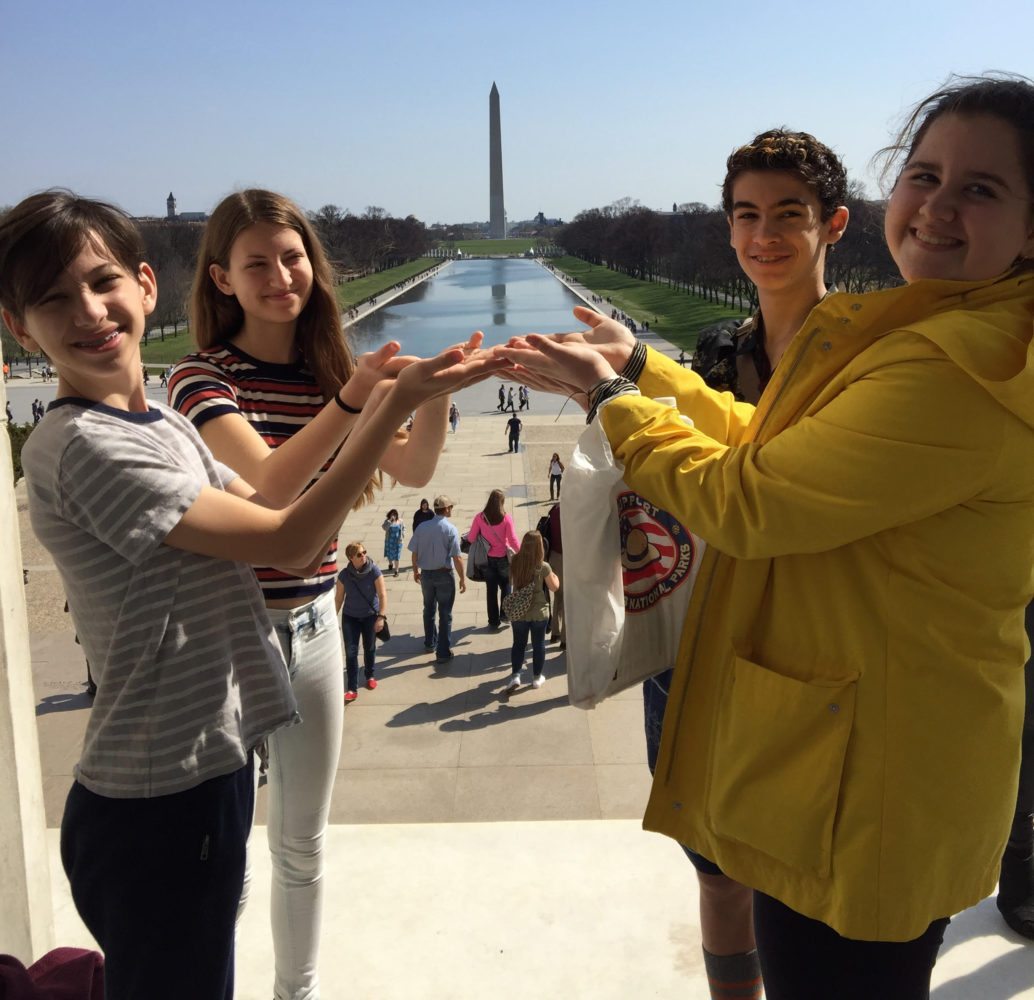 Academic Travel and Exchange Opportunities for Academy Students
The Academy invests in institutional relationships and supports programs that allow our students to learn through travel and exchange experiences. Value and affordability are factors we consider when choosing our partners and building our programs; we want these opportunities to be available to all Academy students.
Field trips to museums, such as the MFA in Boston, the Clark Art Museum, Mass MoCA, farms, art galleries, factories, theater productions in Hartford and New York City, local college lectures and libraries, such as the UMass Library, for learning to do research, or the Rare Book Room at Smith College, and other sites relevant to topics being studied in the Humanities, Language and Science classes are common. All excursions are designed to enhance the curriculum we teach. Each May all classes take multi-day field trips to Washington, DC, Nantucket Island, New York, Boston, or other destinations.
Frequently the school offers culture and language immersion trips to French and Spanish speaking countries.  These take place during Spring Break.
Every year, we offer an exchange opportunity for sophomores to a Bavarian high school in Erding, Germany. The German students spend two months in the fall here. Their American host students may in turn then visit Germany the following summer. Sophomores and juniors can request permission to take a semester or partial semester abroad through a program of their choosing.
Students can participate in an annual Model United Nations Conference sponsored by Harvard, Dartmouth or Cornell.
Network of Complementary Schools
Upper School students can arrange short-term, low-cost educational travel experiences to destinations nation-wide through The Academy's membership in the Network of Complementary Schools, an organization that invites students of participating schools to visit any of the 19 member schools in North America, including Ontario and Puerto Rico.
Students who participate can choose to follow the host school's daily program or to take part in a wide variety of special programs. Participating schools offer special programs in Performing Arts, Culinary Arts, Computer Science, Urban Studies, Agro-Business, Outdoor Education and much more.
The typical program length is 1-2 weeks. Accommodations are provided in host families' homes. All students are eligible to apply, though some schools in the Network only take high schoolers. The cost to the student is usually limited to travel expenses, though in some cases, participation in the special programs incurs additional fees.
You can learn more about each school's location and program by visiting the Network's website, www.netcompsch.org. If you are interested in any of the programs and would like to learn more, please contact The Academy's Network advisor Nora Bates Zale.