Music, Visual & Performing Arts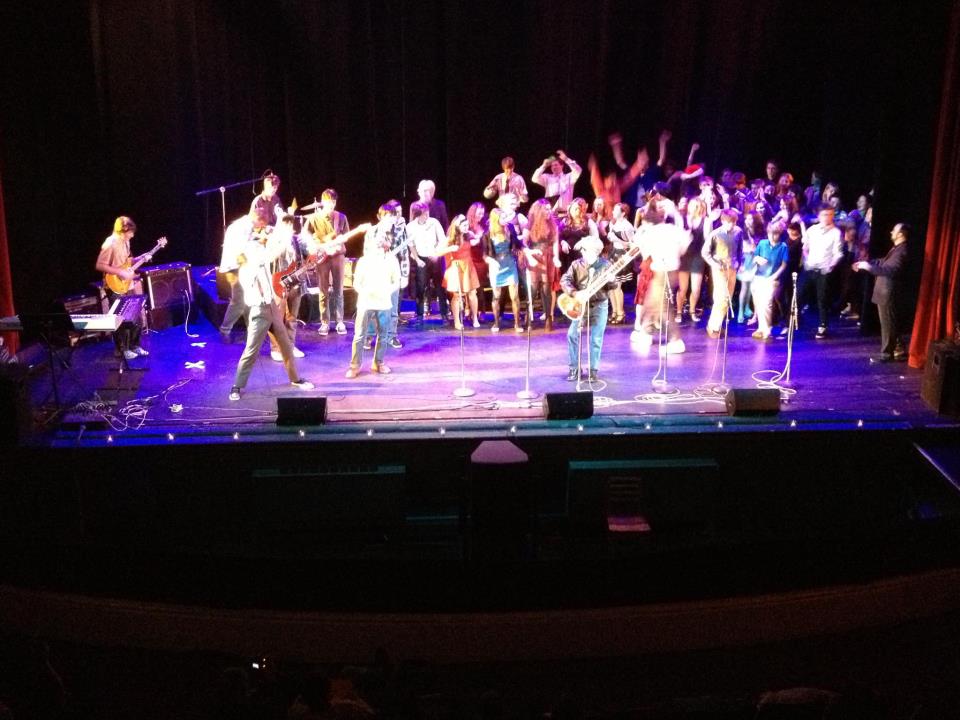 Visual and Fine Arts
All students in grades 7-9 take studio art classes that hone their drawing, design, painting, and sculpting skills. The school's two art studios are open and available to students even when they are not in a scheduled class. Upper School students who wish to continue studying painting, ceramics, sculpture, metalworking, jewelry making, or other studio arts do so in very small classes designed to support the individual's growth. Students work independently much of the time. Photography courses are available to sophomores, juniors, and seniors. Several Academy alumni/ae are now professional visual artists working as sculptors, photographers, or gallery owners.
Academy students regularly visit local museums and galleries as part of their coursework in the humanities or studio arts.
Our twice-weekly Studio Block arts electives affords all students the time and space to work in a variety of art mediums alongside professional artists from the local area.  Visual and fine arts offerings have included: Ceramics, Painting & Drawing, Basket Weaving, Sculptural Feltmaking, Digital Photography, Jewelry Making, Film Studies, and Architectural Rendering.
Musical and Performing Arts
The Academy's music program is rich, varied, and inclusive. The goal is to encourage learning and participation, and to find a fun, satisfying role for everyone. Musical opportunities range from singing in a choral or a Capella group to joining a Klezmer Band to playing saxophone in a Jazz ensemble to hammering on an electric guitar in one of the rock bands. Im our Studio Blocks program, local artists join our faculty to bring not only expert instruction but also experience in performance and a range of resources. Thus, motivated students have had the opportunity to create and record their own music, as well as exposure to working professionals who act as both teachers and mentors.
In addition to musical performance, students can participate in full-scale dramatic productions as actors, technicians, stage crew, or assistants. The annual winter show, usually staged in March, is one of the major milestones of the school year. For many years during the course of the school's history, Academy actors worked with Shakespeare & Company of Lenox, MA. As his senior project, Will Melnick `10 directed a student production of Oscar Wilde's The Importance of Being Earnest. Most recently, math teacher Kimberly Overtree directed a production of Shakespeare in Hollywood and in 2019 The Academy will stage Trap by Stephen Gregg.  Stay tuned for news of upcoming performances.