Faculty, Staff & Trustees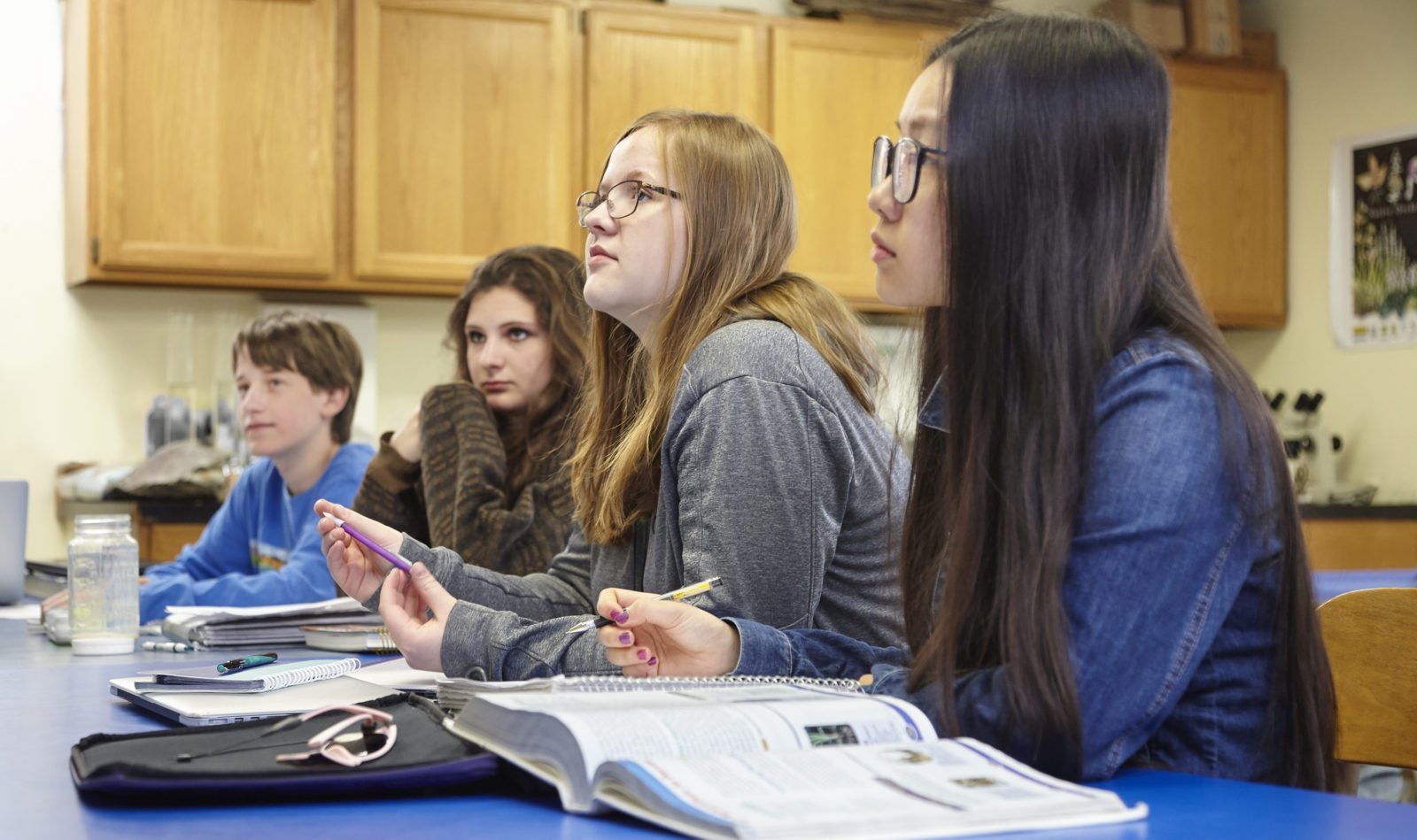 Academy Faculty and Staff
Trustees
Caden Adair, '24, Student Representative, Whitingham, VT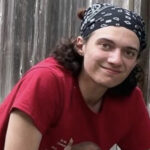 Living in Whitingham, Vermont, Caden is an attending senior at the Academy. When he isn't catching a stray cat on campus or helping in the kitchen, he can usually be found doing some sort of musical theater in both independent troupes and in school. Caden is excited to join the Board of Trustees as the Student Representative and hopes to be a reliable voice for the student body.
Paul Catanzaro, P21, 23, Clerk, Chesterfield, MA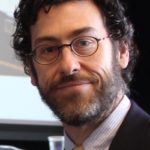 Paul brings his educational experience and passion for The Academy to the Board, along with a parent's perspective. He is an Associate Professor at UMass Amherst where he teaches courses in the Forestry Ecology and Conservation program.  Paul is also the co-director of the Family Forest Research Center, a partnership of the U.S. Forest Service and UMass Amherst.  Paul's research focuses on landowner decision making and forest resiliency. In his role as the State Extension Forester, he reaches out to the many families that own the forests of Massachusetts to help inform their decisions about stewardship of the land.  Paul and his wife Amy live in Chesterfield, MA with their two children.  Both are active in The Academy Parents Council (APC).  They can also be seen (and heard) ringing cowbells at The Academy's cross country meets.
Bill Corwin, P19, 22, Chair, Leverett, MA

Bill Corwin is the founder of Mission Velocity, a consulting firm dedicated to helping nonprofits accelerate and grow their impact. He has more than 20 years of nonprofit leadership and consulting experience; most recently he was the Vice President of U.S. Programs for Save the Children, responsible for overseeing domestic programming for over 300,000 children annually in the U.S.
Prior to Save the Children, Corwin was President of Clarke Schools, an organization with several locations serving deaf and hard of hearing children. He also has been the executive director of two CASA (Court Appointed Special Advocate) programs in California and served for 7 years as the Chief Development Officer for National CASA. He has served on several nonprofit boards during the past 20 years.
Bill now advises a wide range of nonprofits on fundraising, strategic planning, and program development. Prior to his nonprofit work, Corwin was an attorney in private practice, the leader of a legal services program for homeless youth, and a Deputy DA with the Santa Clara County (CA) District Attorney's Office. Corwin received his BA from Brown University and his law degree from Columbia Law School. Both of his children have attended the Academy; Sophia graduated in 2019, and Juliet is in the class of 2022.
Tupshin Harper, '90, Guilford, VT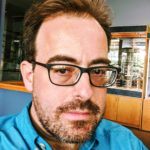 Tupshin is a Silicon Valley programmer and strategist who has moved to a cabin in the woods in rural Vermont. He's currently taking time to work on a research project in the area of building complex systems. When not at his computer Tupshin is enjoying the great outdoors, hiking and biking – or from the vantage point of his tractor.
Dave Howe, P21, Greenfield, MA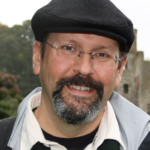 Dave Howe attended a private school in Worcester, and then went on to Bowdoin College, Boston College, and Temple University to study philosophy. That, of course, led him to work in a family lumber yard for over 12 years. He was the technical support department, as well as purchaser. Dave and his family headed to Buffalo NY for a few years, where he worked for a technology distributor and a large bank. An opportunity to move back to Massachusetts came up, and now he works at Greenfield Savings as the Security Officer, Facilities Manager, as well as some risk management.
Dave enjoys working on building projects, occasionally ruining a nice walk by chasing a small white ball, and taking rides around the back roads of Franklin County with his wife and friends on motorcycles. Dave is an Eagle Scout, a Rotarian, and always trying to learn new things.
Shelley Borror Jackson, Winchester, NH
Shelley Borror Jackson has been an educator for over thirty years, with 25 as head of school.  Recently semi-retired from the International Academy of New York in Manhattan, she looks forward to a new chapter in the Pioneer Valley, a place she grew to love while heading the Bement School in Deerfield, MA. She now offers independent school placement counseling to students throughout the world.  Shelley holds three degrees in English from Wheaton College (MA), Ohio State University, and University of Maine, and was a Klingenstein Fellow at Teachers College, Columbia University. She loves spending time with her four children, seven grandchildren, and beloved pets in Winchester, NH.
Hannah Lessels '14, Buckland, MA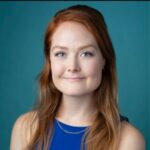 Hannah Lessels, class of 2014, currently works as a public health consultant in the state of New Hampshire. Her subject matter background includes Substance Use Disorders, Equity, HIV and Emergency Preparedness. Over the past few years, Hannah has taken an interest in qualitative data collection/analysis and evaluation. She hopes to bring this evaluation perspective to the Academy Board along with her passions for racial equity and rural development. In her free time, Hannah continues her passion for the arts (which began in the Academy pottery studio, photo lab and art rooms) through textile arts, drawing and painting. She also assists with the Charlemont Forum Committee to offer the residents of Western Massachusetts and beyond the opportunity to explore topics of civic concern aimed at public enlightenment. Hannah received her BS from Amherst College in Art and the History of Art.
Will Pauliding, Greenfield, MA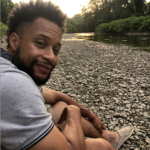 My name is Will Pauliding.  I was born in Maryland and raised in Queens, New York. I attended college at UMAss Amherst and have spent the past nineteen years at The Bement School.  I've spent the majority of those as a physical education teacher in addition to being a dorm parent and varsity basketball and lacrosse coach.  I have been involved with the school's Diversity Committee and was a member of the recent faculty search committee for the current Head of Lower School.  Teaching young people to love activity and movement, as well as helping those learners in my classes to scaffold a journey of lifelong wellness has been the highlight of my career and what energizes me looking forward.  
Outside of Bement, the Pioneer Valley has become my home.  I live in Greenfield with my wife, who is a secondary educator and our two kids who are five and three years old.  Our oldest will be joining the Bement School this fall as a kindergartener and we are beyond excited for this new adventure to begin.  
As an active and invested member of our community here in the Pioneer Valley, I am humbled and motivated to contribute all that I can during my time as a trustee of The Academy of Charlemont.  
Cornelia Reid P01, Leyden, MA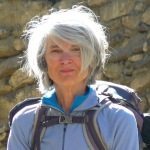 Cornelia Reid is a retired Classics teacher who taught Latin, Ancient Greek, and related subjects for 40 years in independent schools, including the Dalton School in Manhattan, Kent Place School in Summit, N.J,  Stoneleigh-Burnham School in Greenfield, and finally and most fortunately, The Academy at Charlemont (2001-2012).
She attended the National Cathedral School for Girls in Washington D.C., Smith College (A.B., Classics, 1965) and Columbia University (M.A., M.Phil, Greek and Latin, 1973).  She lives in Leyden with her husband Wallis, a retired professor of Linguistics and Language Education at Rutgers. She is on the board of Mohawk Trail Concerts and the Robertson Memorial Library in Leyden.  Besides Wallis, her family includes three sons, Simon (AaC '01), Angus and Colin, a cat named Romeo, and, most years, a hive or two of honeybees.
Cornelia served as a trustee from 2000 to 2007; she rejoined the Board in 2012, and has been Chair since 2015.
Jennifer Rosner, P19, P22, Leverett, MA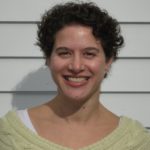 Jennifer Rosner holds a B.A. in Philosophy from Columbia University and a Ph.D. in Philosophy from Stanford University. After years of college teaching, she has moved into full-time writing. She is the author of two novels, Once We Were Home and The Yellow Bird Sings, and the memoir, If A Tree Falls: A family's quest to hear and be heard. She has also written several children's books, including The Mitten String (which tells how mittens came to be attached with string). Jennifer lives in Leverett with her husband, Bill Corwin, and is mom to two fabulous daughters, Sophia and Juliet, both of whom attended The Academy. She has been a trustee since 2017.
Jaka Marie Conklin Saarony '90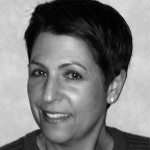 Jaka earned a Bachelor of Science in Accounting from UMass, Amherst in 1998 where she was also President of Beta Alpha Si. She joined Arthur Andersen in 1998 and worked in the Forensic, Litigation Support and Valuation consulting division.
In 2001, Jaka was hired by PAREXEL International—a $1 billion life-sciences services company with offices in more than 50 countries. While with PAREXEL, her responsibilities included bringing financial reports into compliance, integrating financial data of acquired companies in line with accepted accounting standards (US GAAP), serving as the Controller of Netherland, the Baltic countries and Romania, fulfilling a role as the company's budgeting and financial controls manager for the HR, Facilities, and Finance functions, and later, managing external Financial Reporting. While at PAREXEL, Jaka was a key leader in the implementation of the company's Sarbanes Oxley Management (SOX) and Compliance efforts. During her tenure at PAREXEL, Jaka travelled extensively throughout Europe and Asia and completed a two-year expatriate assignment in Germany.
Jaka serves as Treasurer of Temple Emanuel pre-school and religious school and as Treasurer of the Mason-Rise elementary school. She is married, has three children and is an active member in her community. Jaka has been on the Board since 2010.
Ryan Schiff, P23, 28, Williamsburg, MA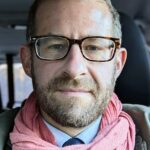 Ryan Schiff lives in Williamsburg and is the father of three children, two of whom attend the Academy. He is a partner at the Northampton law firm Elkins, Auer, Rudof & Schiff. His law practice focuses on juvenile and criminal defense, especially the representation of adolescents sentenced to life in prison. He previously was a public defender and an associate at a Boston law firm. In addition to the Academy Board of Trustees, he has served as an elected member of the Williamsburg School Committee.   
Elizabeth Slowinski '98, Vice Chair, Shelburne Falls, MA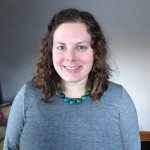 Elizabeth Slowinski is a Clinical Social Worker at the Austen Riggs Center. Elizabeth is a graduate from the Smith College School for Social Work, and is elated to be working locally in Franklin County. Her undergraduate degree is from Union College where she majored in Classics – a testament to interests cultivated while at The Academy. Elizabeth's career prior to graduate school focused on international education and volunteer management, as she worked for a Swedish non-profit, allowing for extensive international travel and insight into education in other cultures.
Elizabeth has been a member of the Board since 2013.
Peter Stevens, Shelburne, MA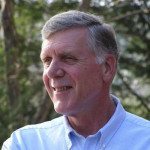 Peter Stevens has enjoyed a long history with independent schools. A graduate of Loomis School (now Loomis Chaffee) in Connecticut, he spent a year in England on an English-Speaking Union fellowship before earning his B. A. degree in English with an Art History minor at Williams College. The son of a New England independent school headmaster, Peter taught first at the Millbrook School in Millbrook, New York and then, after earning his M.A. in Education and Linguistics at the University of Chicago, Peter spent 27 months as a Peace Corps Volunteer in the Malaysian state of Sarawak on the island of Borneo.  There, Peter taught and administered a rural elementary school teacher training program, and researched and wrote A History of Kanowit District, for use by teachers. Five years of teaching English, coaching and counseling at Loomis Chaffee School followed.
In 1975, Peter, his wife and two small children moved to Lugano, Switzerland, where he became Headmaster of TASIS, the American School in Switzerland.  In 1978, he moved to England and took over the Head of School reins at the new TASIS England in Thorpe, Surrey.  Returning to the States in 1982, Peter served for eight years as Headmaster at Maumee Valley Country Day School in Ohio and then for seven as Head at Oregon Episcopal School in Portland, Oregon.  In 1999, Peter returned to the Valley and became Director of Academics at the Academy at Swift River, a therapeutic boarding school in Cummington.
Subsequent years have seen Peter working as an independent and school-based college counselor and as an independent consultant working with prep-school and college-bound students and families.  He serves on the boards of two independent schools, and various civic organizations.  Peter's wife Linn, a former psychotherapist, is a well-known local artist in oils and water-colors, with a studio in Shelburne Falls.  Two grown children, both independent school graduates, live respectively in England and in Washington, D.C.
Peter has been a trustee since 2009.
Elinor Todd '93, Washington, DC
Elinor Todd graduated from Carleton College in 1997 with a bachelor's degree in political science and a concentration in environmental studies. She served for two years in the Peace Corps in Ghana as a village water, sanitation and health educator and Peace Corps trainer. She then moved to Washington, D.C., where she worked for four years in international development, including projects in Macedonia, Pakistan, and the Ukraine, and field studies in Tanzania and numerous Eastern European countries. In 2005 she received a MS with highest distinction in public policy and management from Carnegie Mellon University. Since 2005, she has worked at Deloitte Consulting  in Washington D.C. in its federal practice, where she is now a Senior Manager. She took a leave of absence from Deloitte for the 2013­-14 school year to be Interim Head of School at The Academy. Nell lives in the District of Columbia with her husband Mike and sons Theodore and John. She has been a trustee since 2006.
Donald Young, Faculty Representative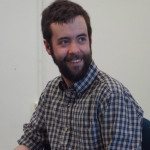 Donald Young grew up in the vicinities of Atlanta, Chicago, Washington, DC, Columbus, Ohio and Coventry, UK.  He attended Xavier University in Cincinnati, where he studied Latin, Greek, Philosophy, and History, and earned an Honors Bachelor of Arts.  He earned his Master of Arts in Teaching in Latin and Classical Humanities from UMass Amherst. In addition to his academic interests, he is an Eagle Scout and has played percussion in a variety of ensembles. Donald also enjoys long walks in the woods, talking politics or philosophy, poring over maps, and listening to music.