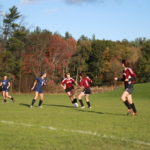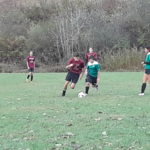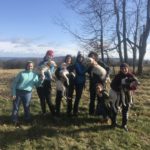 On Wednesday, the Girls Varsity Soccer team lost 2-1 to Stoneleigh Burnham, but the girls really brought their energy to the field. Chessie, who usually plays as a great defender, scored the team's lone goal and had many great shots on net. Calla, who usually plays as a great striker, kept our defense strong and nearly unbreakable. Everyone did a fantastic job of being first to the ball, settling, and communicating throughout the entirety of the game. On Thursday, the girls played hard and tough, and showed drastic improvement since the last game against Four Rivers. In the 3-1 loss, they had several shots on goal from Ruby C, Chessie, Izzy, Elaina GB, and Calla. However, the keeper at Four Rivers had some outstanding saves. Our keeper, Gwen H., also had many great saves. In the last seconds of the match, Calla scored an unbelievable goal just in time for the ref to blow the whistle.
The Boys Varsity team defeated Buxton 7-0 on Wednesday afternoon. Nico (3), Nat (2), and Gus (2) all scored goals, while Bennet, Harper WW, Nico, and Charlie recorded assists. The team did a great job of passing throughout the game. On Thursday, the boys fell to Four Rivers 4-0. The team played a tough game in cold weather. Alex had a strong game in goal.
On Wednesdy, Aardvark Cross-Country runners battled a tough course and cold conditions at Putney and everyone had a great race! The Hiking Club enjoyed a beautiful half-day adventure at Notchview. They began their hike at the warming hut with samosas from the local Sangar store and then followed the black diamond Bumpbustrail from lower Pierce shelter to upper Bates field on top of the world. Auriel, Elena, Lane, Claire, Everett, Talos, four puppies and Marla had a picture perfect day!