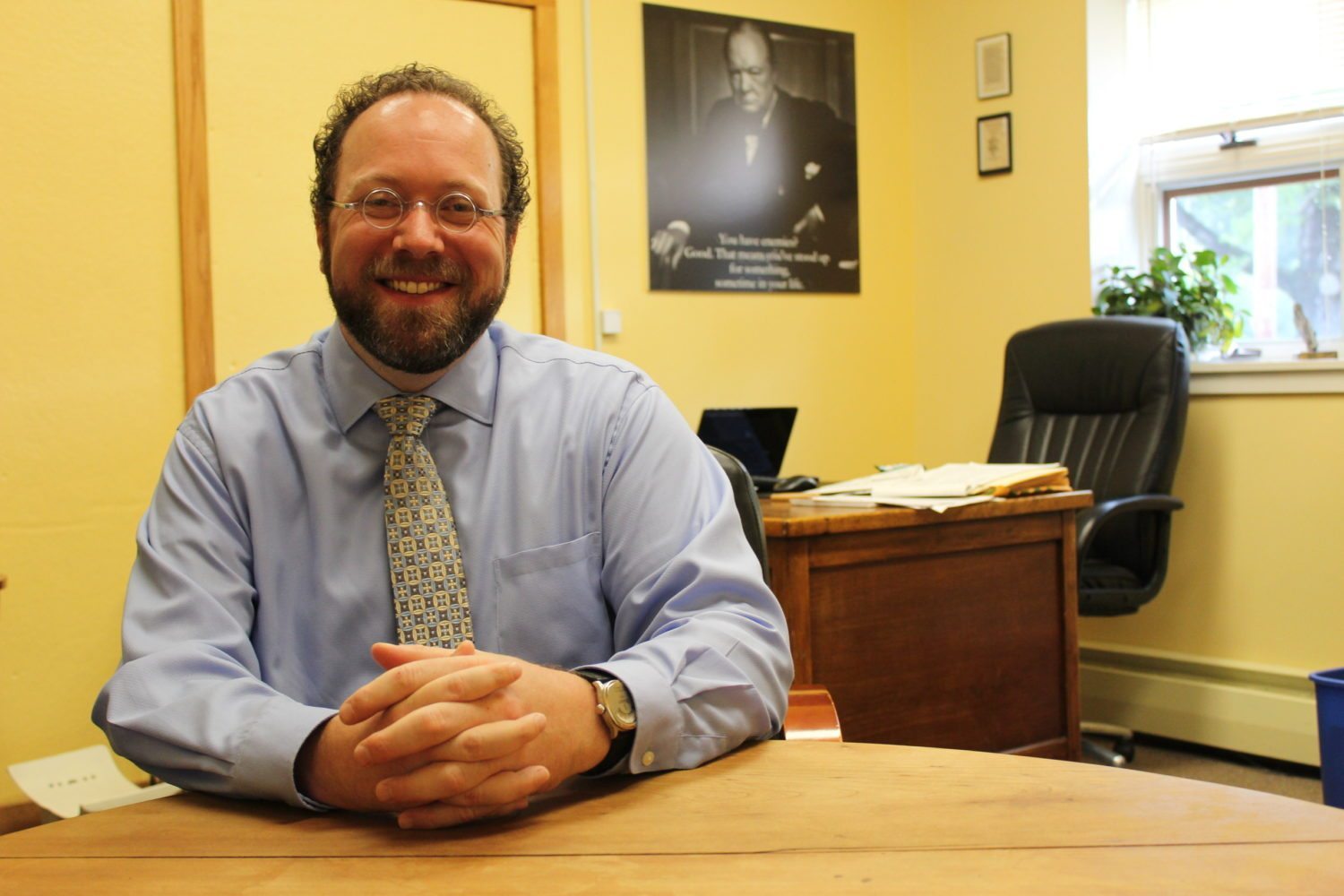 From the Desk of Dr. Brian Bloomfield
The Spirit of the Game
November 7, 2014
With our autumn athletics season coming to a close, I wish to congratulate all of our fine athletes for their hard work. The Academy's policy of no tryouts, no cuts – everyone plays – is a special one, and not without its challenges.  
On the one hand, having everyone participate builds camaraderie. Students bond together differently on the field or in the water than they do in classrooms. They show leadership, spirit, energy, focus, and discipline in new ways. It is important to play, not just to win. On the other hand, some students thrive and excel through competition and an everyone plays policy might limit how competitive a team can be. So what to do?
What I suggest is that we sit back and enjoy what our students are doing. Our pan-participation policy allowed our Girls Varsity Soccer team to reach conference finals and finish second in the league; our Cross Country teams finished first and second as well. And for those who did not wish to play those sports, yoga, hiking, and kayaking gave them stories, fun, and exercise.On the field at Sunday's Girls Varsity championship game I observed one Academy student continually bumping into her opponents (which happens a lot in soccer) and she kept turning around saying "I'm sorry." She kept running and playing, but always checked to make sure the other girls were OK. It was a level of kindness I've never seen before. If we can demonstrate that level of amnesty while still playing in a conference championship game, then we must be doing something right.
Go Varks!
Dr. Brian Bloomfield
Head of School, Academy at Charlemont