With the start of the 2022-2023 school year, The Academy will welcome four new faculty and staff members to our community! Get to know them below.
Mary Kay Costello (Math & Science)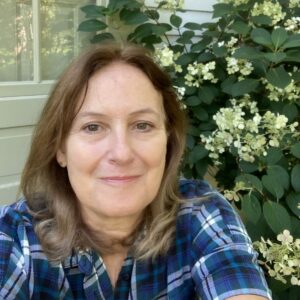 Mary Kay comes to the Academy after teaching biology, math, and chemistry at independent schools in New York, New Hampshire, and Massachusetts. She taught biology and math for a trimester at the Academy in 2016 and is looking forward to returning to the Academy this fall. Mary Kay earned a Biology and Environmental Studies degree from Wells College and a Masters in Neurosciences from the University of Massachusetts, Amherst (2008). She grew up outside of New York City and moved with her family to Western Massachusetts in 1985.She loves sharing her enthusiasm for science and the natural world with students and especially loves to create hands on experiences for students on field trips and in the school lab. She lives in Conway where she enjoys exploring the South River and woods with her two dogs both in and out of the water. She also loves to sea kayak, watch school sports, play games, read, and travel. She has three grown children and five grandchildren.
Erin MacLachlan (Humanities & Spanish)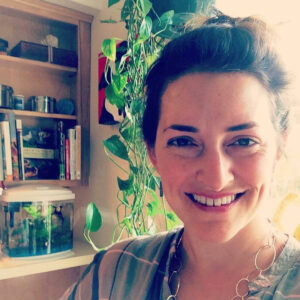 Erin grew up in Charlemont and spent her childhood and adolescence living between Western Mass and Guadalajara, Mexico. She earned a B.A. in English from the University of Massachusetts, and has over fifteen years of experience teaching, first at the Center School in Greenfield and then at Eaglebrook School in Deerfield. In addition to teaching English, history, Spanish, and creative writing, she enjoys teaching the occasional studio art or film class. Erin lives on a homestead in Heath with her husband Adam and their children Charlotte and Sage, as well as a dog, chickens, pigs, cows, goats, and other riff raff. She loves to write poetry, art journal, garden, volunteer at the Heath Fair, cook, and spend time in the water and on the trails.
Holly Neipp (School Nurse)
Holly grew up in Western Mass and has happily returned to the area to raise her family and embrace the Hilltown life. She graduated from Greenfield Community College with a Liberal Arts degree and continued her education at Salem State University where she earned her Bachelor of Science degree in Communications with a focus in Public Relations. After five years of living in New Jersey and working as an event manager, she decided to go back to school for nursing. She moved to Ann Arbor, Michigan and graduated from Michigan State University with a Bachelor of Science in Nursing. In 2013, she moved home to the hills of Western Mass and has since been working in an emergency department at a local hospital. She is excited to be back "in school" as The Academy's school nurse and looks forward to connecting with the community and its students. When she isn't at work or taking care of her four kids, she enjoys yoga, paddle boarding, hiking the hills, and a wicked good cup of coffee with her husband.
Hannah Smith '06 (Development Assistant, Creative Writing)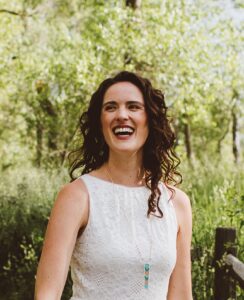 Hannah Smith '06 is excited to return to her alma mater as a Development Assistant and a Creative Writing Studio Block Teacher. Hannah earned a Bachelor of Social Work from Skidmore College and a Master of Social Science with a concentration in Women and Gender from the University of Colorado Denver. She founded and runs the creative writing workshop Write Freely Listen Deeply and believes in unlocking her student's voices, creative thought, and confidence. Her own business model serendipitously aligns with the Academy's "Find your voice. Speak your mind" mission. Hannah has lived worldwide from New York City to Argentina, Costa Rica, Australia, and most recently Boulder, Colorado. Throughout her travels, she's explored many career paths and has always dedicated herself to being in service of others. In her spare time, she teaches and practices yoga, runs 1 mile at a time, and slows down with her husband, Jesse, and her orange cat Janeway.