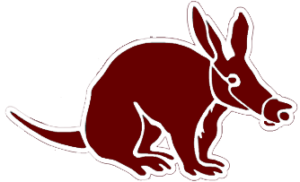 On Tuesday, Academy Ultimate teams took on PVCICS. The Academy middle school team defeated the PVCICS middle school team 13-5 at home, while the JV team lost their game to the very physical PVCICS high school team, 12-4. Juliet C played fantastically as a handler helping others get out of tight spots. Lane M worked very hard on offense and was almost unguardable, while Everett M was flying all over the field making several amazing diving catches and plenty of great blocks.
On Wednesday, The Academy's varsity Ultimateers traveled to Greenfield to play the Four Rivers varsity girls squad–one of the best female high school teams in Massachusetts–on a windy afternoon. The Aardvarks kept the game close until the second half, when Four Rivers scored eight straight points, eventually winning, 15-6. Calla J scored twice, with Eliza B, Raymond M, Tor O, and Izzy B each adding a goal apiece. Chessie R-C played a strong game on both offense and defense, and had an assist. Despite the loss, the Charlemont crew played hard, acknowledged the skillful play of Four Rivers, and never lost their collective sense of humor.
On Thursday, the varsity lost to the Four Rivers boys JV squad 12-7 behind some great play from a number of individuals, including Nat B-O and Will D.