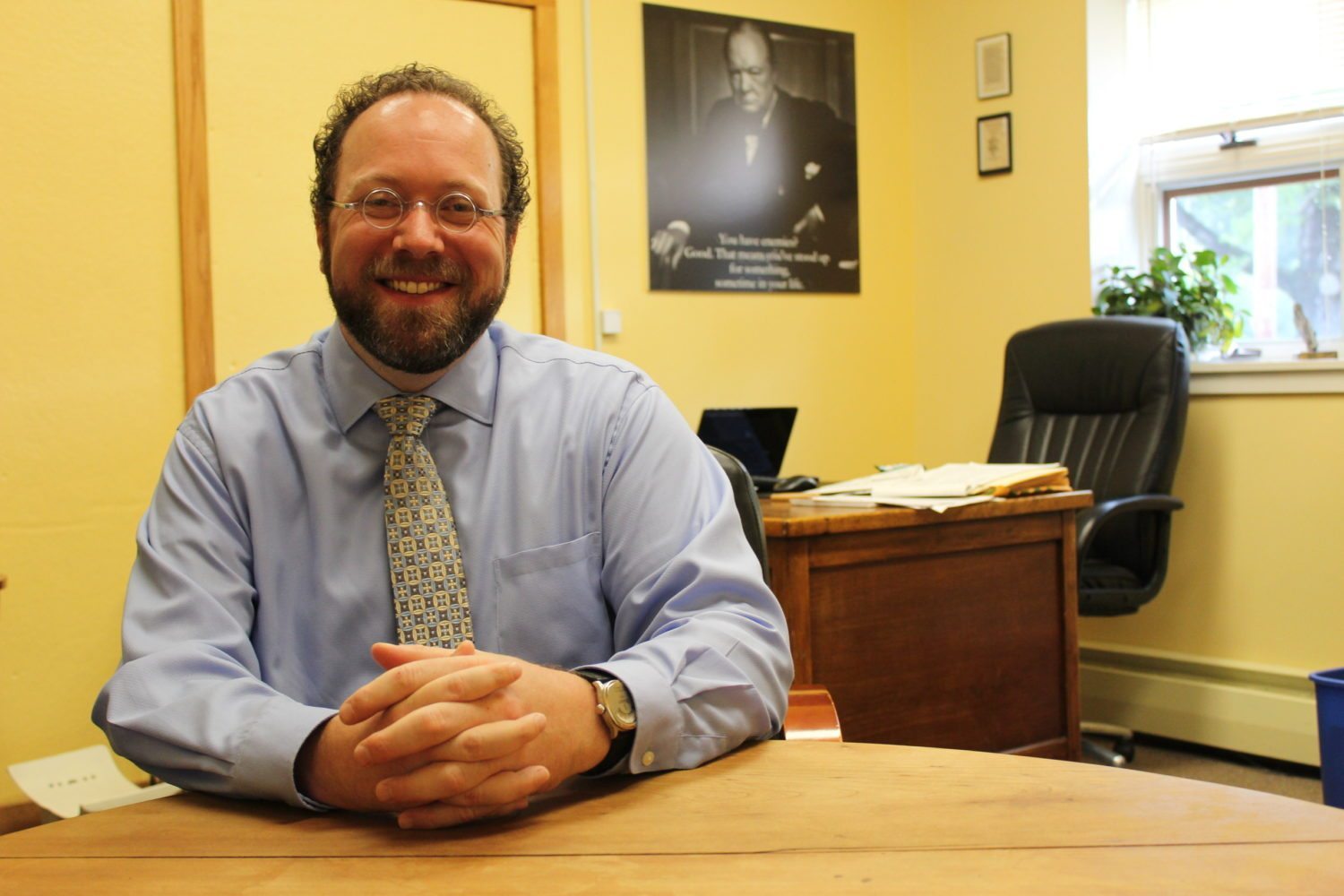 From the Desk of Dr. Brian Bloomfield
A Fresh Start
September 19, 2014
One of the exciting elements of starting a new school year is the notion of freshness: we can start anew each year. If we struggled in writing last year, now we get a new start; if we spent a lot of time developing as an athlete but wish to try something different, we have a fresh start.
As a newcomer to The Academy, I appreciate fully the notion of a fresh start. I bring with me my experiences and wisdom (such as it is) to put to service to The Academy community, and for me everything is new. I see the seniors and juniors talking joyfully with new students and seventh graders, and I've never seen that before; I see teams of students from grades 7-12 graders working together to maintain their school, and I've never seen that before.
When I addressed the seniors at the Annual Faculty-Senior Brunch, I encouraged them to think of this as their capstone year: the year to bring to bear all of their powers of scholasticism, athleticism, humor, personality, love, drive, and devotion. No matter who they were prior, this is a year to stretch and become anyone they wish to be. Even for our seniors, there is a fresh start.
As adults we rarely get a fresh start; our choices follow us. Whether successes or failures, people in our lives carry forward their experiences with us. School is different, and in this way better: students get to be whomever they wish, and in the process of experimenting, discover who they are destined to become. So please join me in wishing our students success and courage on their journeys, and a wonderful fresh start to the year!
Dr. Brian Bloomfield
Head of School, Academy at Charlemont