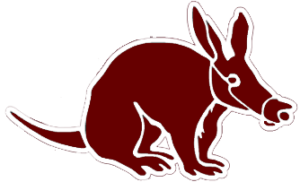 Middle school Ultimate played two games this week. After a tough loss at Bement on Tuesday, the team had a thrilling game on Wednesday against Four Rivers. After fighting back from an early deficit, the team nearly climbed out with a victory but eventually lost 15-10. Charlie P had 9 assists and Julien TC scored three times. Zeb F, Emmy PC, Chanina K, Addie C, Skye L, and Paloma HS also recorded scores.
The Academy JV Ultimate team exhibited continuing signs of improvement in Wednesday's RVAL tournament, held at Greenfield Community College. Though the group lost games to the Four Rivers varsity (one of the best teams in the state), PVPA, Eagle Hill, and PVCICS, Aardvark spirit remained high throughout the afternoon. Numerous outstanding plays were made by a wide array of individuals, including Everett M (handling and receiving), Anna P-C (handling and scoring a goal), Sam R (diving catches and throwing), Nick F (defense and both scoring and assisting on goals), Ruby C (scoring and assisting), and Anders G-B, who was remarkable in every aspect of play.  A special shout-out goes to Lane M and Kathleen S, who were very helpful in their roles as captains for the day.
Varsity Ultimate went 2 and 2, placing 7th out of 16 teams at the RVAL tournament on Wednesday. A first game win against Putney featured excellent offense and defense from Solly C, Avery M, and Chessie R-C, as well as strong all-around showings by Raymond M and Izzy B. In the second game, this time against Hartsbrook, the Aardvarks started off strong and then faltered later in the game. Nat B-O had an exceptional game, factoring in three of our four goals and racking up several Ds. Calla J and Sylvie M also had crucial scores in the game. Tucker Z-A had an amazing catch in the game close to the endzone that he converted quickly to an assist. In the third game, a loss to 4 Rivers girls' varsity, our defense racked up an impressive number of Ds, but the Aardvarks struggled to convert these to points. Talos P, Chessie R-C, and Will D all had strong defensive games. The final game of the day for us ended in a victory against Buxton. Elaina G-B and Ishan had excellent showings on both offense and defense. Tucker Z-A threw 4 assists, Chessie R-C threw two, and Solly C, Talos P, and Lila G all scored points as well. Our team enjoyed the beautiful weather and spirited play from our opponents and would like to appreciate the support shown by our fans.