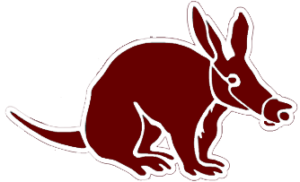 Our varsity Ultimate topped BART in an exciting game on Tuesday. Although BART took the lead early in the first half, the Aardvarks persisted through heavy, cold rain to win 15-7. Handlers Izzy B and Tucker Z-A exhibited exciting give-and-go in the second half, and the cup in our zone defense applied non-stop pressure to BART's handlers. Aardvarks seemed to control both endzones, with notable defensive plays by Will D, Lila G, and Raymond M. Calla J was our top scorer with 3 points. On Thursday, the varsity team traveled to Williamstown, where they defeated the Buxton School Lions, 10-7. Tucker Z-A had a strong game, scoring three times, assisting on two goals, and making five stops on defense. Will D, Liam N, Chessie R-C, and Nat B-O also had multiple goals and/or assists. Aislyn J, Solly C, and Kayla H were outstanding on defense.
On Monday, the JV team lost to the very competitive Four Rivers middle school team at home, 13-2. There was a lot of progress and work done, this being the first time playing on a full field and with a full team this season. Both Gwen H and Ruby R played well and did an outstanding job of keeping everyone else's spirits high. Everyone played hard throughout the game and made great strides for playing on a full field. On Thursday, The JV team lost a very close game to Eaglebrook at home, 10-7. Tess M-R did a terrific job catching almost anything that came near her, and Anna P-C has some great throws. Sam R was amazing on defense, running all over to block anything that was in the air. Overall, it was fantastic play for only the second time with full numbers.
Middle School Ultimate had an exciting first game of the season on Monday against the Four Rivers Middle School girls team. Both teams gave great effort, and Charlemont persevered on the wet fields to come away with a 15-4 win!