In the 2nd Annual Cupcake Challenge, student teams were challenged to take a blank canvas (plain cupcakes) and create a masterpiece. Teams were given 6 plain cupcakes and a bag of identical mystery decorations. But wait, there was a twist…each team was also given a unique decoration (anything from band-aids to brussel sprouts) that was required to be visibly incorporated into their masterpieces.
Votes were cast during the Halloween Dance and the winners were announced at the following Morning Meeting. Click 
here to see all cupcake designs
. Congratulations to all participants on a challenge well met!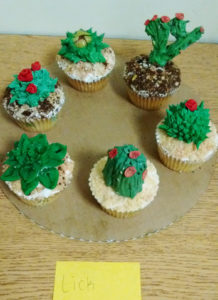 The Challenge Winner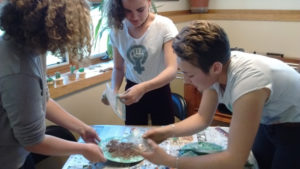 Challenge winning team I.C.K – Kayla, Izzy, and Chessie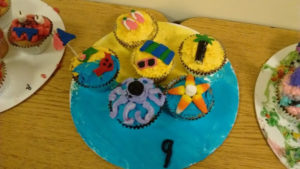 Judge's Award – The Pandelephants, Greta, Tess, Celeste, Hannah and Vroni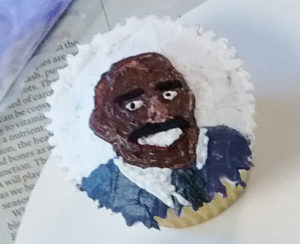 Honorable Mention – Steve Harvey by Jaromil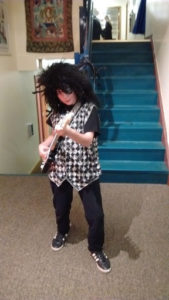 Gus G, the best costume winner at the Halloween dance