Congratulations to Academy students Adella '23, Paloma '24, and Skye '24 on their rousing success at the Greenfield Triathlon on Sunday, August 7th! Skye placed 2nd in his age group, and Paloma and Adella placed 2nd and 3rd respectively in their age group. Way to go, Aardvarks!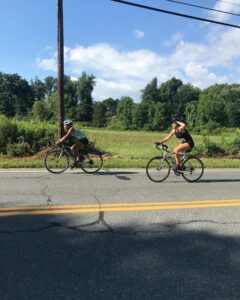 Paloma and Adella finishing the first lap of the bike leg together!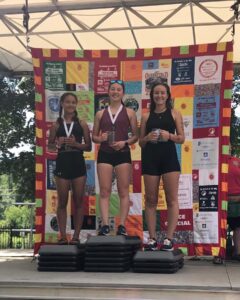 Paloma (far left) and Adella (far right) on the podium after their race.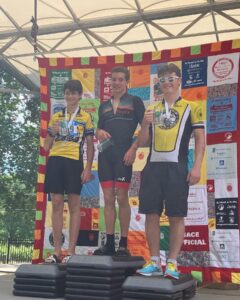 Skye (far left) on the podium after his race.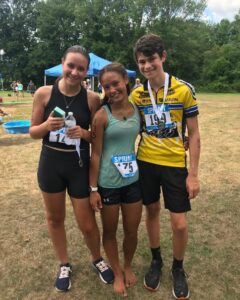 (Left to right) Adella, Paloma, and Skye showcasing their well-earned hardware post race!