The Academy at Charlemont and Baker Office Supplies p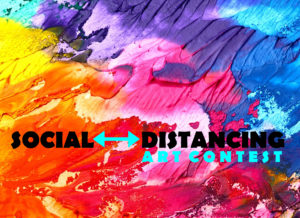 resent:
Social Distancing Art Contest, Open to Ages 12-18.
Greetings!
We know that young people are always making art, and we know that young artists are using art as an outlet for self-expression during this time of social distancing.
So here's what we're doing:  HOLDING AN OPEN ART CONTEST
Two divisions, one for students 12-14 and one for students 15-18.
Any medium of digital, two or three-dimensional art is fair game.
First place in each division will receive a $50 gift certificate to Baker Office Supplies in Greenfield, MA. Second place in each division will receive a $25 gift certificate, and third place will receive a $10 gift certificate.
This competition is open to any 12-18 year old from Franklin, Hampshire, and Berkshire Counties in Massachusetts, and in Windham County, Vermont.
Academy art faculty will judge and award prizes.
Winning artwork will appear on the Academy's Facebook and Instagram pages.
HOW TO SUBMIT
Submit scanned images or photographs of your artwork by April 20th to this address: hos@charlemont.org.
All submissions must include the artist's name, age, hometown, title of their work, and a short description of their inspiration.