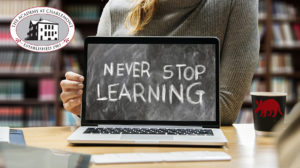 The Academy at Charlemont is opening its virtual doors to Franklin, Hampshire, and Windham County, VT students (grade 7-12) for free during Spring 2020. At a time when the adverse effects of the coronavirus on our children's education has the potential to be staggering, The Academy invites motivated students to join its welcoming, supportive, inquisitive
community
, as it continues to offer rigorous academics online with creative and compassionate teachers who engage with small class sizes and provide individualized feedback. Students can join one class or a full academic program for as long as necessary this spring. Please complete the form below or email 
academy@charlemont.org
to join The Academy immediately before classes reach capacity.
Conditions
Students must be in good academic standing in their current program to be eligible. 
Students must engage appropriately with our 

community

 and agree to class and Academy expectations, including remaining in good academic standing and agreeing to abide by our Honor Code.  
The Academy can provide some, but not all of the materials (texts) necessary.
To fully engage, students will need reliable internet access.
The Academy will be open about our ability to provide accommodations for every child's learning needs.
Class capacity is different for every class.

No credit will be offered, but for those students who join us through the end of the school year, we can provide documentation of your work to add to your college portfolio. Students will not technically be enrolled at The Academy.